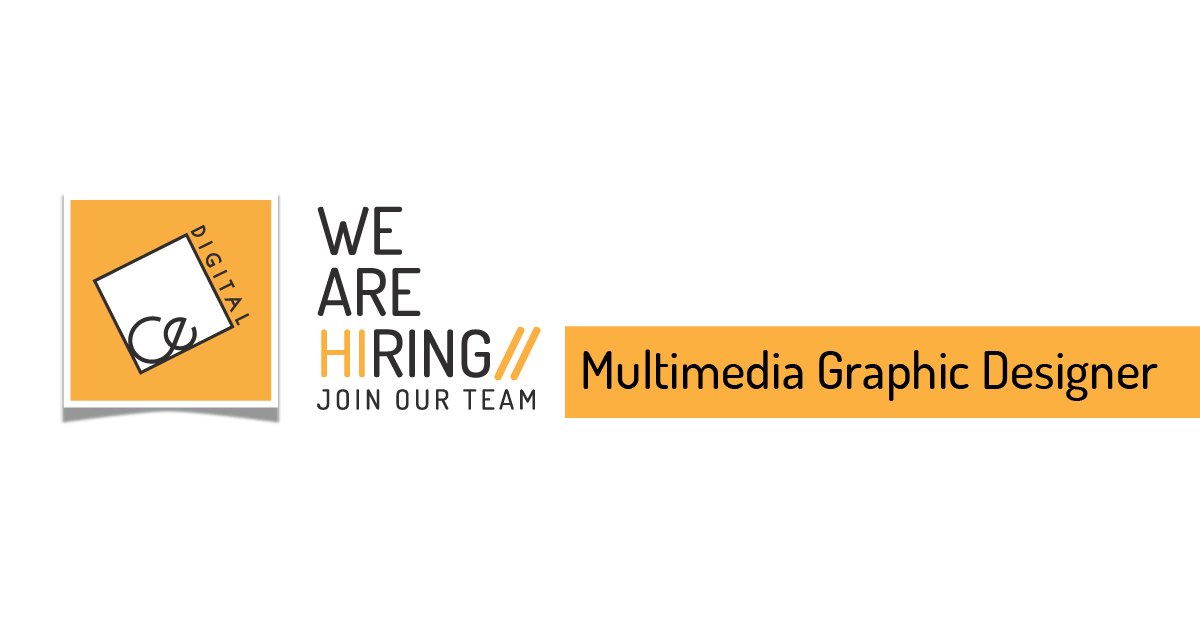 Competitive Edge Digital has an exciting opportunity for a Multimedia Graphic Designer to join our team.
The Multimedia Designer is responsible for creatively executing design projects from concept through successful execution on time in a manner consistent with our clientele brand standards.
The person must possess understanding of multimedia graphic design and have at least 3 year of hands-on experience designing creative graphic/interactive content for print, digital, website, advertisements, and social media using recent versions of the Adobe Creative Suite. This position demands the ability to manage multiple projects, be open to criticism, and maintain flexibility during multiple revisions and very tight deadlines.
The person must also have the ability participate in brainstorming sessions in order to identify a design vision in across multiple platforms.
Duties and Responsibilities
Responsible for designing and creating high-quality graphic/interactive content for print, digital, website, advertisements, and social media.
Graphic design for web content such as advertisements, banners, carousels and landing pages.
Utilize Illustrator/Photoshop skills to deliver brand assets for our clients, social media/web and other graphic design projects.
Oversee project management and timely delivery of all elements.
Help ensure corporate identity compliance for our clients. Maintain branding and visual identity guidelines/style guide for all clients and all deliverables.
Qualifications
A minimum of 3 year of hands-on experience.
High attention to detail.
A demonstrated experience and proficiency with a variety of online and offline design media and knowledge of the basic design principles: Layout, colour theory, typography, timing etc.
Proven ability and experience with the latest design tools, including, but not limited to, the following: Adobe Illustrator, Adobe Photoshop, Adobe InDesign
Knowledge of CSS3, HTML5, but not required.
Video editing and motion graphic knowledge and skills will be considered as a plus.
Advanced knowledge of Mac or PC operating systems.
Solid written communications with the ability to generate professional communications via email to colleagues or customers/clients.
Excellent communication and organization skills.
Strong ability to prioritize and work in a team. Ability to work on numerous projects simultaneously.
Knowledge of Microsoft Office specifically Word, PowerPoint, and Excel will be considered as a plus.
To apply for this position, please complete the application form.
Be sure to include the following or your application may not be considered.
Cover Letter
Resume
Portfolio (required)
*An attractive package of benefits is offered according to qualifications.
**Communication will follow only with the candidates who meet the above qualifications.
*** All CV's will be treated in strict confidence