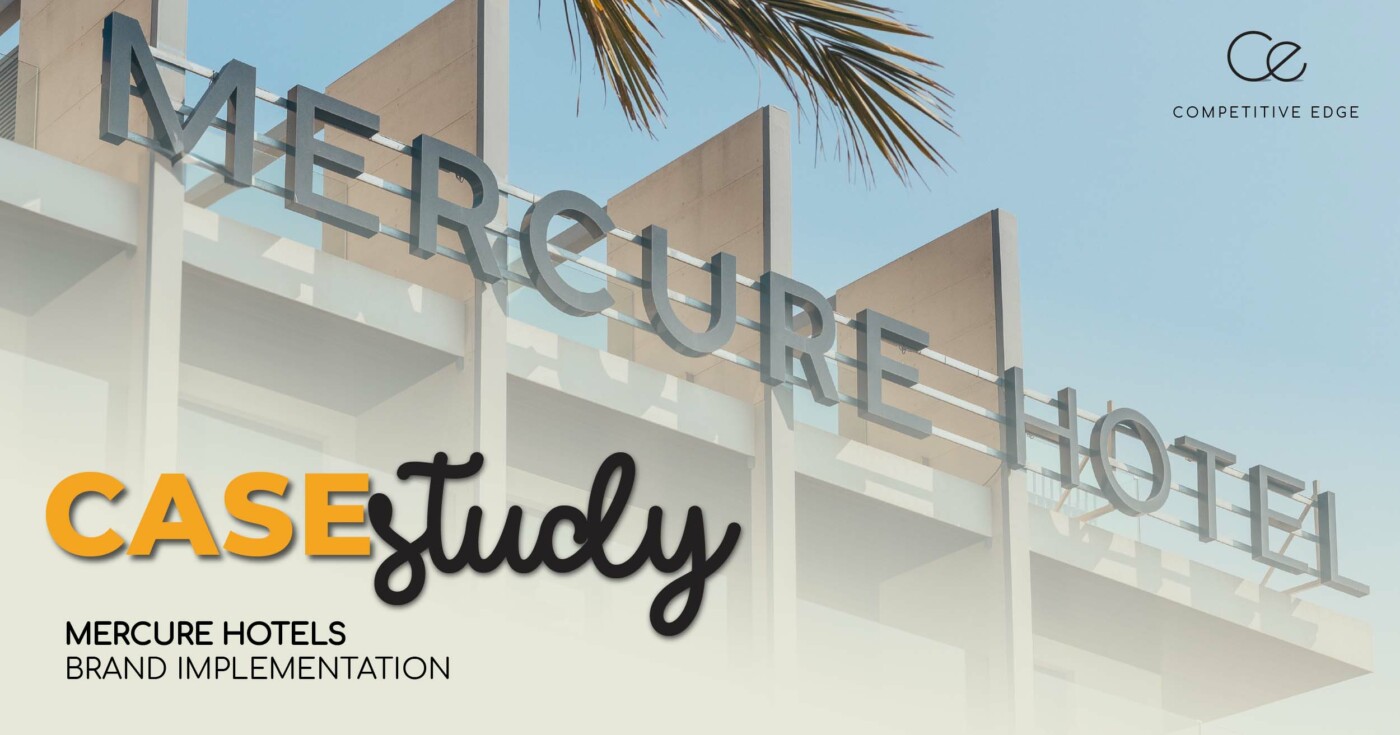 Crafting the Visual Identity of the First Accor's hotel in Cyprus.
Brief
Accor Hotels sought our expertise to bolster its offline and physical presence as they launched in a competitive market. Recognizing the importance of minutiae in curating a standout guest experience, we undertook the task of crafting everything from stationery to signage – both interior and exterior. Our design philosophy permeated other touchpoints too, from merchandise to the digital realm of their website. Every element was conceived with a singular vision – to let the commitment to excellence inherent in Mercure Hotel's brand shine through the island of Cyprus.
Execution
In our quest to capture the timeless elegance of Mercure Hotels, our Competitive Edge team embarked on a meticulous procedure. Beginning with detailed mockups, we visually mapped out the design direction for the stationery, menus, key cards, and other branded materials. These preliminary designs encapsulated the essence of sophistication we aimed to achieve. After collecting samples from various suppliers, we fine-tuned our choices, ensuring each material resonated with our envisioned elegance. With a classic yet contemporary palette of black and white, coupled with carefully chosen fonts, we reached our final designs. The outcome? Crisp, clean, and professionally tailored branding materials that not only exude luxury but also offer tactile and visual delight to every guest.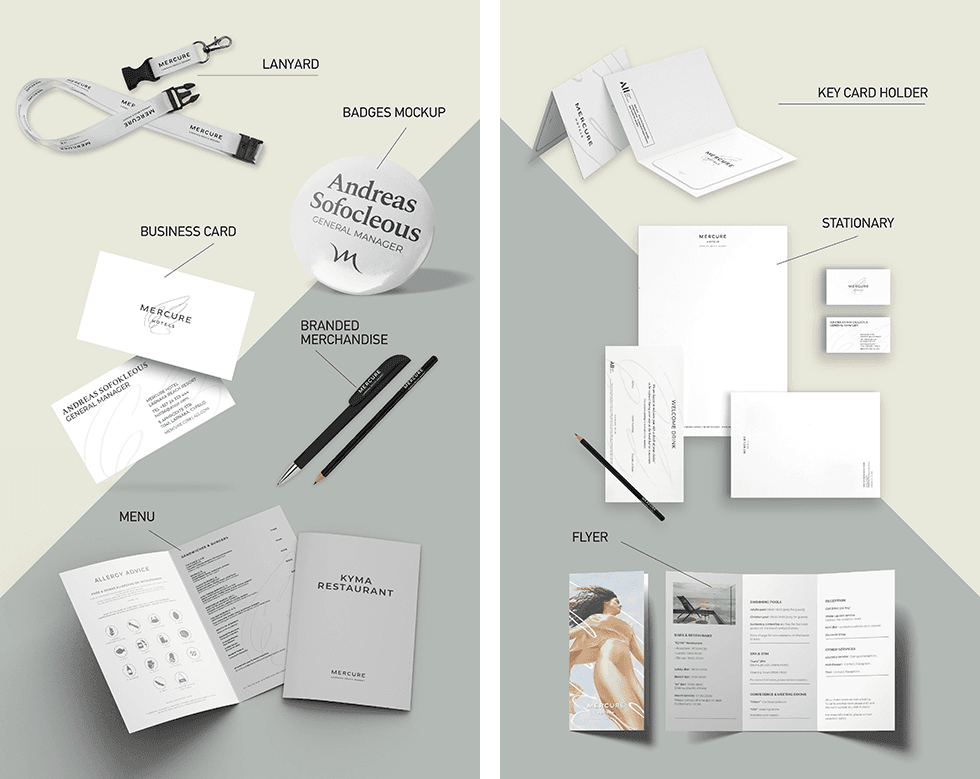 Signage
From the moment guests step into Mercure Larnaka Beach Resort, our signage serves as a silent guide. Seamlessly integrating form and function, each sign is thoughtfully positioned to facilitate effortless navigation. Drawing on modern design elements, we've ensured that our signage complements the hotel's aesthetic. Whether outside amidst the grandeur of the building's facade or within its cosy interiors, our signs emanate a warmth and welcome, enhancing the overall guest experience.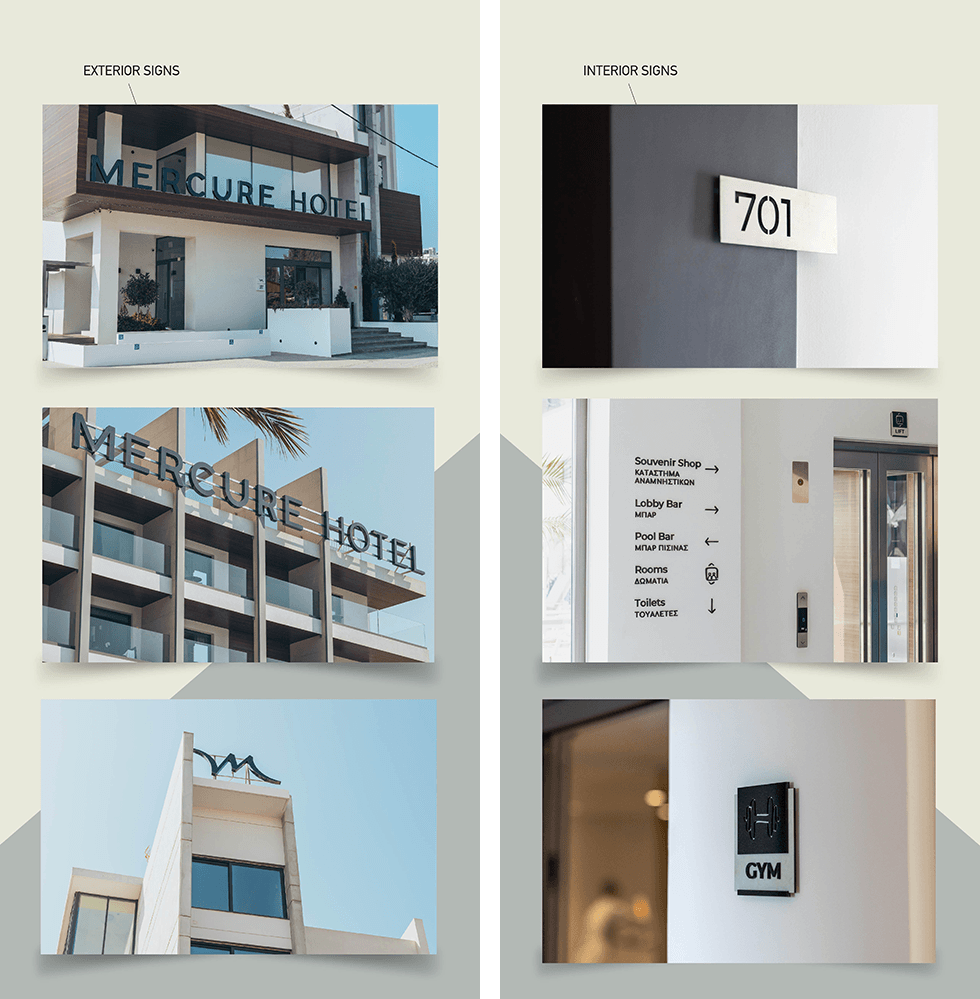 Online Presence
Every aspect of Mercure Hotel's digital footprint is crafted with the guest's journey in mind. The website serves not just as an informational hub, but as an inviting portal to the Mercure experience. Users are seamlessly guided through the hotel selection process, offered captivating glimpses of our refined interiors, and granted swift access to vital details. With its sleek and intuitive design, the website ensures a smooth journey from the planning phase right through to check-out, epitomising the Mercure ethos of effortless luxury.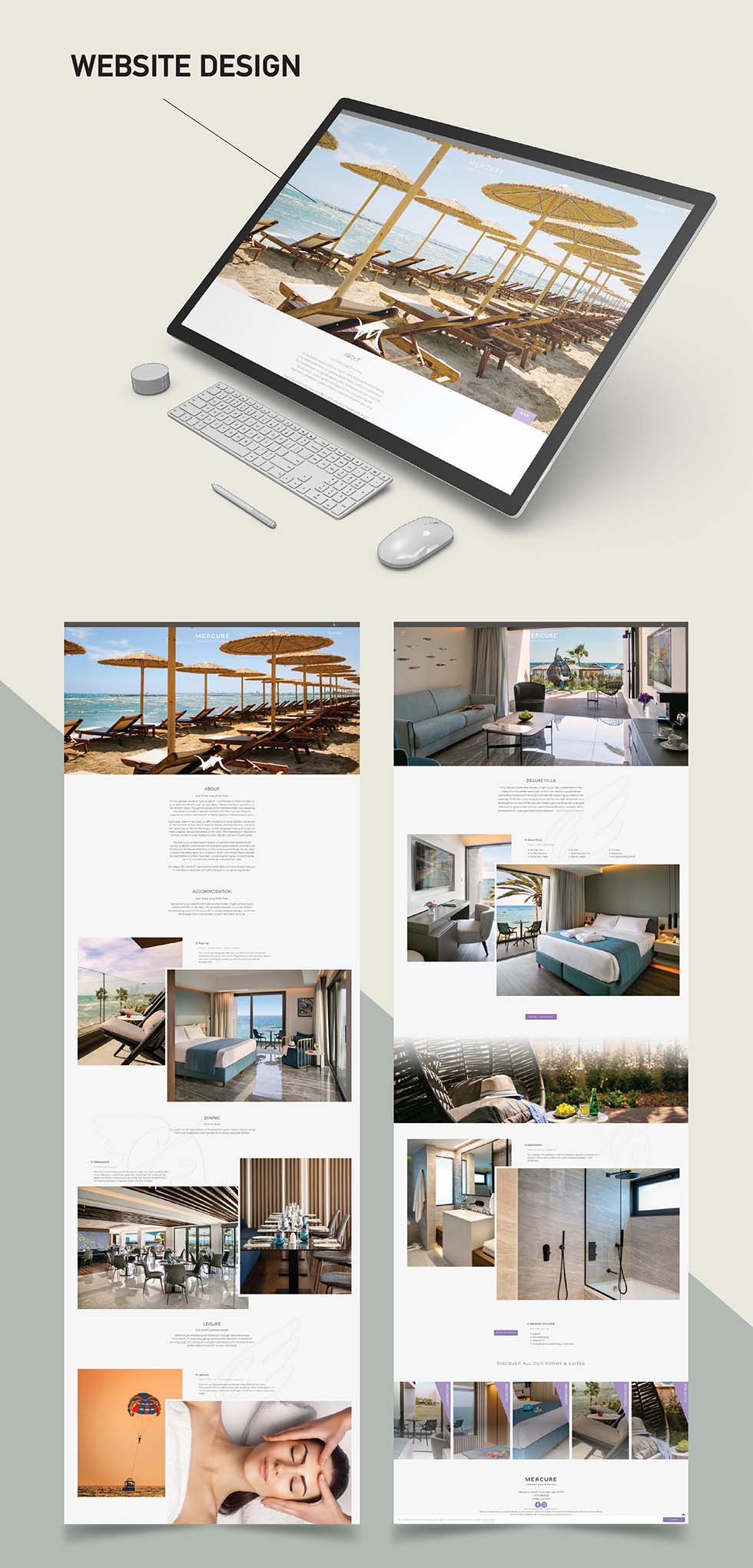 A new dawn for Mercure Hotel Larnaka
As the sun sets on Larnaka, the rejuvenated facade of Mercure Hotel shines brightly, emblematic of its comprehensive brand transformation overseen by our marketing agency, Competitive Edge. From gleaming exterior and interior signage to elegant stationery and memorable branded items, every detail sings in harmony. This cohesive brand implementation not only amplifies Mercure's legacy but also promises a future of continued excellence in Cypriot hospitality.
Inspired by our journey with Mercure? Let's craft a similar story for your brand. Check our services and visit our contact us page to begin a new chapter of distinction with us.