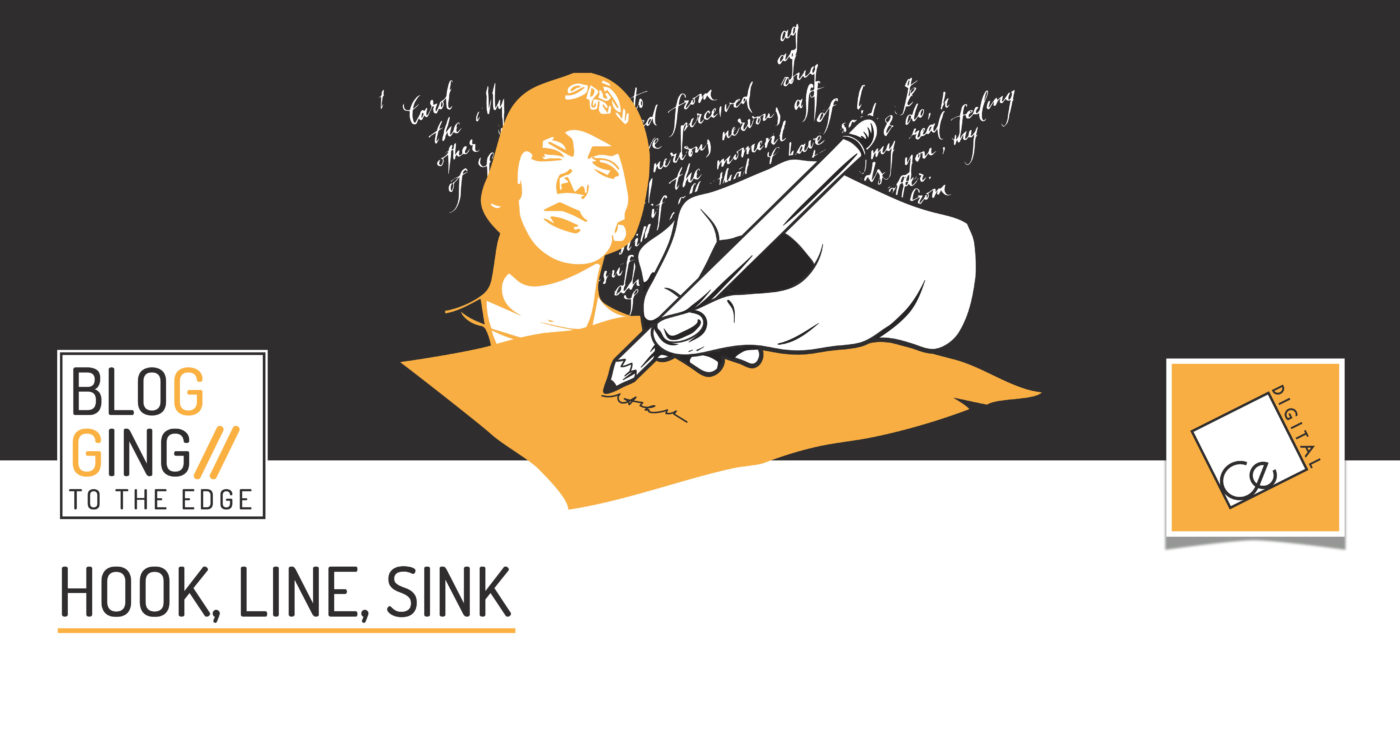 Stella Andreou – Graphic Designer & Social Media Account Manager of Competitive Edge Digital.
Look
If you had
One shot
Or one opportunity
To seize everything you ever wanted
In one moment
Would you capture it
Or just let it slip?
Yo
Now that your attention is hooked, while Mr. Eminem can teach us plenty about capturing the moment, I can use a similar approach to completely and utterly engage the audience, You. Some might say, ''you'' fall for it, hook, line and sinker. To Hook: seize the reader with something unpredictable. To Sink: provide enough mom's spaghetti to keep the reader around. To Line: Create a thread that captures the moment from introduction to conclusion. or let it slip…
Would you

Hook it

Or just

let it slip?

Mom's spaghetti come in all shapes and sizes, from Fettuccine to Linguine. Some are designed to mimic weird slimy aliens, while others look like bow ties. Despite some eye-catching variations, they provide an equal core purpose: to bait a hook.

Writing hooks are more or less the same, coming in various constructions, but each serving an essential goal: tumble a reader's prediction to snag their attention, you only get one shot, do not miss your chance to blow.

The ''formula'' of creating an eye-catching hook is usually made out to be more perplexing than mom's spaghetti. But the finest hooks simply look and feel different from what the audience awaits. Keep in mind that most articles or essays begin with boring and expected opening lines, like:
''Did you know most entrepreneurs…''
''A Yale University study found that seven out of ten…''
A well written and unexpected hook does the opposite. They surprise with a show and indulge the reader to keep paying attention. Their attention is now hooked and you better go capture the moment, cause this opportunity comes once in a lifetime.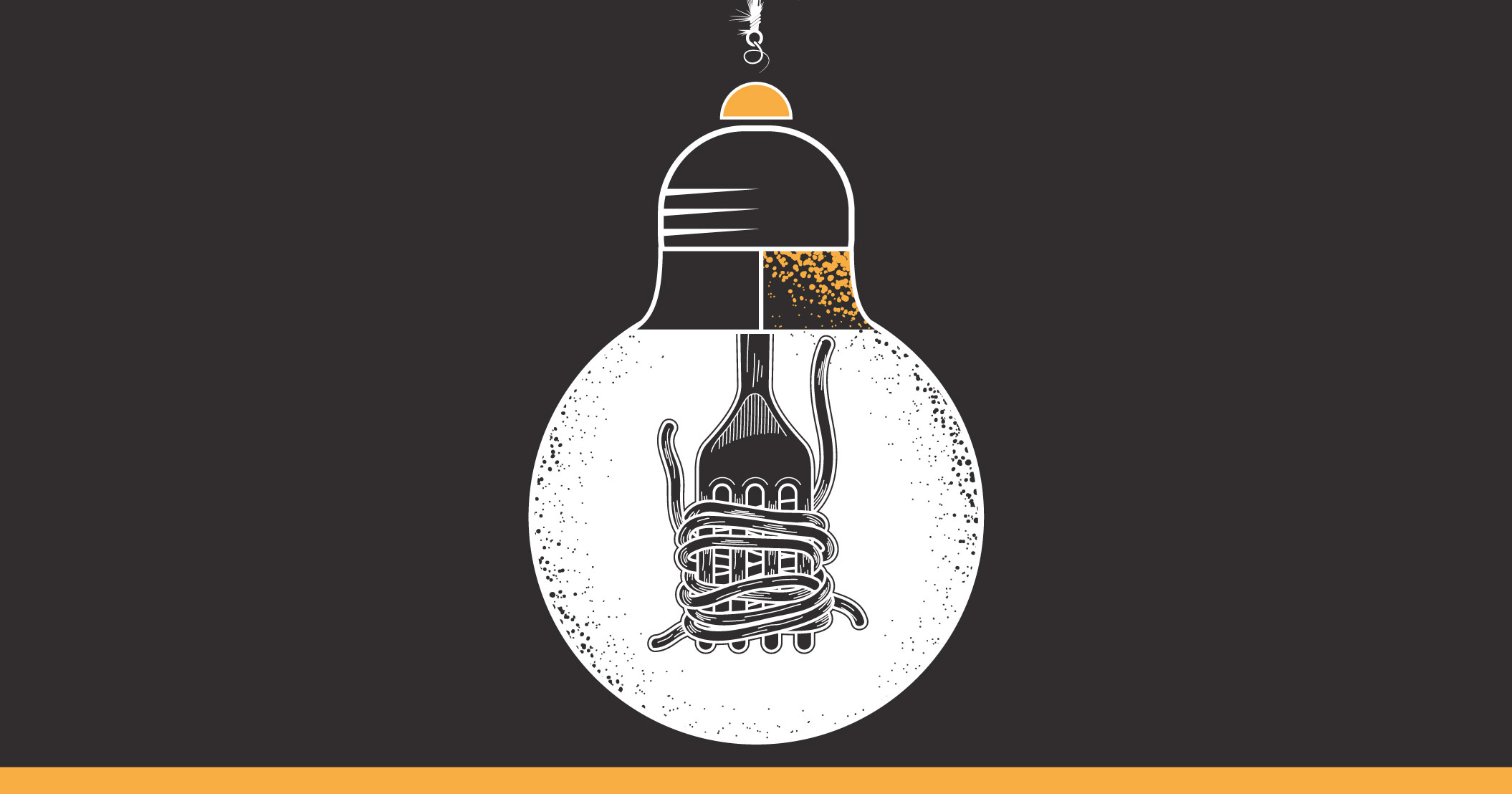 Why be a King,
when you

can be a Hook God?

There are plenty of formats to pique a reader's attention, some notably effective are:
Metaphor:

Applying a phrase that possesses a separate meaning from its literal definition can serve with a double purpose. Metaphors gives permit to a writer to create stories and ideas and they also make unusual material easier to understand. You can check some apt examples in this article by Amalia Madalina Pop

Quote:

Using a quote from music, movies, literature or even history, can easily catch someone's attention to keep reading. Like,

"I'm going to make him an offer he can't refuse"

, or

"We are not makers of history. We are made by history."

Hypothetical:

By making use of a relatable hypothetical matter, you are shaping the reader to have an active role in your writing.

Non Sequitur:

An interpretation that does not follow from the premises, in other words a deception resulting from a simple conversation of a common approval. Also, a response that does not follow a logical form, or it's not precisely related to anything already been said.

Data:

Numbers are power. Numbers and statistics are powerful pieces of evidence that can effectively strengthen the introduction and drawn in the attention of a reader. For example: ''As of 2021, the historical drama 'The Crown' has been the most expensive Netflix series so far, amounting to production costs of around 13 million U.S. dollars per episode. The second highest value was reached with the production of science fiction show 'Stranger Things', at 12 million U.S. dollars per episode. In third place came the TV show 'The Get Down', with approximately 11 million U.S. dollars per episode''

Anecdote:

Form a human bond by sharing a personal or someone else's experience. Your story can be amusing, interesting, inspiring or though-provoking. Aim for one of them.
Just like mom's spaghetti can snap back to reality, ''ope'' there goes gravity, readers become familiarized to similar hooks. When a writer ends up using data or inspirational quotes very often, eventually even this tactic will need an upgrade.
Sink it!
In the majority, lyrical lines are lucid enough to scratch the surface of the feel. To catch an audience attention, lyrics need a bit of a substance connected to them so that they capture the moment. The same foundation applies to content. Having a good hook is usually enough to attract a reader's attention, however when introductions don't provide the right substance(meat) the audience won't hang around. The type of content famously called clickbait.
The hook that is brought into creation need to pique the reader's enthusiasm and render that expectation. Most people, click on an article from a social media post, an email or maybe because they were searching something on the internet. Those first few lines set a look forward some greatness, some fascinating experience. The introduction must validate the readers expectations.
Carry out this with a premise, a brief and simple synopsis of the argument you want to accomplish. The concept expressed in this premise is the main aim, by the completion of the piece, you will probably hook your readers about something.
Hooks are what to give attention, but the weight of holding the attention falls to the premise share of your introduction. The premise is your sinker.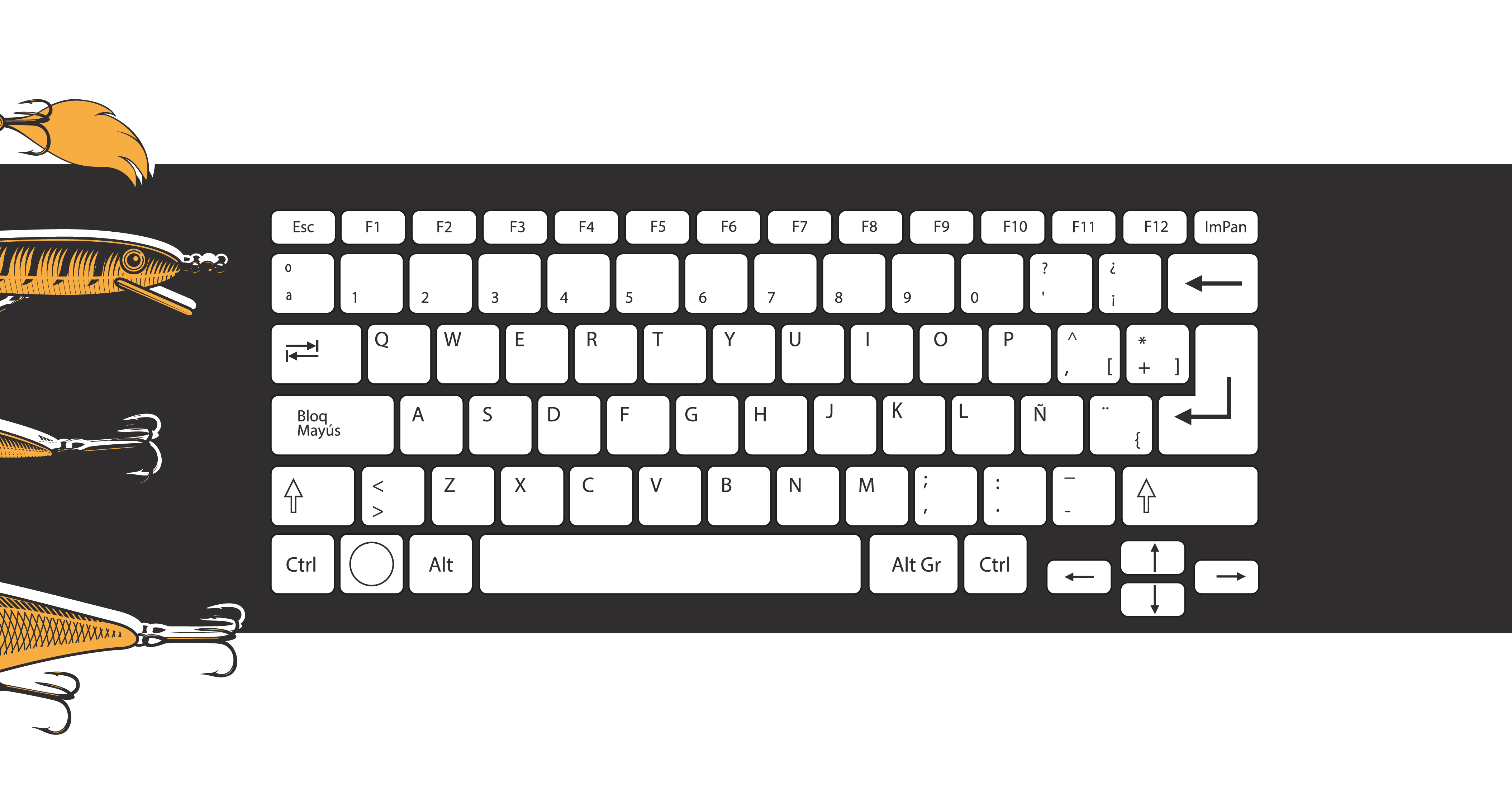 So

face them Line on!

Back to Eminem for a bit, with his song ''Lose Yourself'', he had to work out a way to genuinely be expressed behind the mask of a fictional character. In the movie 8 mile he played the character B. Rabbit, the one the lyrics are based on, which was nothing new for him, since he had to write songs in the past as his alter ego, Slim Shady. In the same manner, on point introductions build a connective thread that chain the whole article. One must put himself behind a certain mask, that might be the position of a reader, in order to accomplish a perfect hook, line and sink.

A lot of writers consider hooks as standalone means. They consume a great deal of energy to give out unanticipated ideas in the first few paragraphs, but they forget all about metaphors, data points, and all those techniques that we have already mentioned. A catchy intro but much less presence as a whole that gives an incohesive feel to it.
In

Conclusion.

What can you do? Sit tight and think carefully what is the definition of your whole thesis, premise. That's your inclusive but practical intro. Then figure out the usage and key point connection of mom's spaghetti or maybe a better metaphor… Lastly, use data or a creative story to manifest your metaphor. Blend them all together and seize everything you ever wanted.

Yo