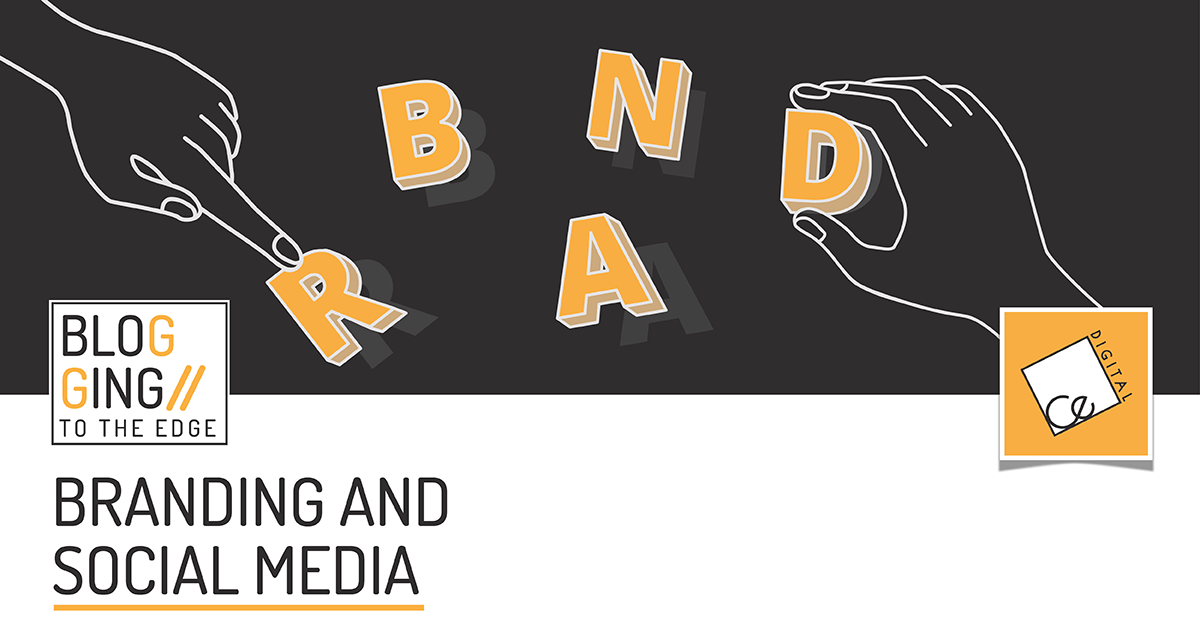 Artemis Galides – Graphic Designer & Social Media Account Manager of Competitive Edge Digital.
Just as love passes through the stomach, so do brands pass through the heart. But to convey this feeling to our audience, a good story is not enough, it requires awareness, self-awareness, research, and strategy.
A brand is considered successful when customers recognize it at first glance and manage to love it over time. It is this feeling that the identity of a company causes you. When we say identity of a company, we mean who we are, who we want to become, and how we want others to see us. It is also the perception, the impression that people have about a company, and of course about the products and / or services it offers.
The word branding often reaches our ears. But what exactly does this term mean?
Branding to be a simple creation of a corporate identity consisting of a logo, a name and a recognizable style. It is not -only- that!
Branding is defined as the process that creates a unique name and image for a product in the mind of the consumer. Unofficially, however, we would say that its main goal is to create a unique feeling for our product in their hearts.
To decide which branding strategy to pursue, you must first define the audience you want to reach. Each audience has their own values, their own personality, and their own way of life. From the products he will buy he seeks either some specific benefits, or the confirmation to himself and those around him.
So we start with the creation of the corporate identity and a professionally well-designed logo, not complicated and difficult, where the prospective client can immediately understand what you are doing. A logo that is associated with a company's products or services, directing customers' thinking directly to them.
Keep in mind that a company that does not have a (brand identity) will be easily forgotten. You need to follow some (brand guidelines) that will make you stand out from your competitors. Colors, graphics, and fonts are just some of the goal setting shareware that you can use to build your brand.
Next, the channels in which the prospective customers "live" should be found and the appropriate advertisement should be placed on them. The advertisement directly reflects the psychosynthesis of the brand and its desired representation to the public, making it smoother to create an attractive strategy.
There is no better ally for these promotions than Social Media. They offer you plenty of space and time for texts, photos and videos to effectively present what you offer. You should also keep in mind that through Social Media it is more important to listen to your audience and properly filter what it wants to convey to you (social listening), than to consume all your energy in how to promote the products and your services.
If you have not yet discovered it, social media offers an amazing opportunity to communicate and interact with the public. This relationship must be reciprocal and thus must be used. Especially on Facebook and Instagram, the remarketing technique performs better due to its impact on the world. Remarketing is one of the most effective techniques you have at Social Media Marketing.
When we want to make our business better known and increase our sales, it would be good to find the right person who will be more specialized in the field of digital marketing, and who will guide us properly. Surely an expert can judge what is the best way to promote our product or service, and in which channels it will channel them to bring us the desired results.
Invest in branding… to lay the solid foundation for the creation of your brand. Find the company that will "feel" your brand like you, will be in constant contact with you providing full information about the course of your business, discussing the pros and cons of each advertising campaign and proposing new ideas!
Come to Competitive Edge to meet and greet to get to know us, so we can together define your plan, and set new goals that will lead your business to success!