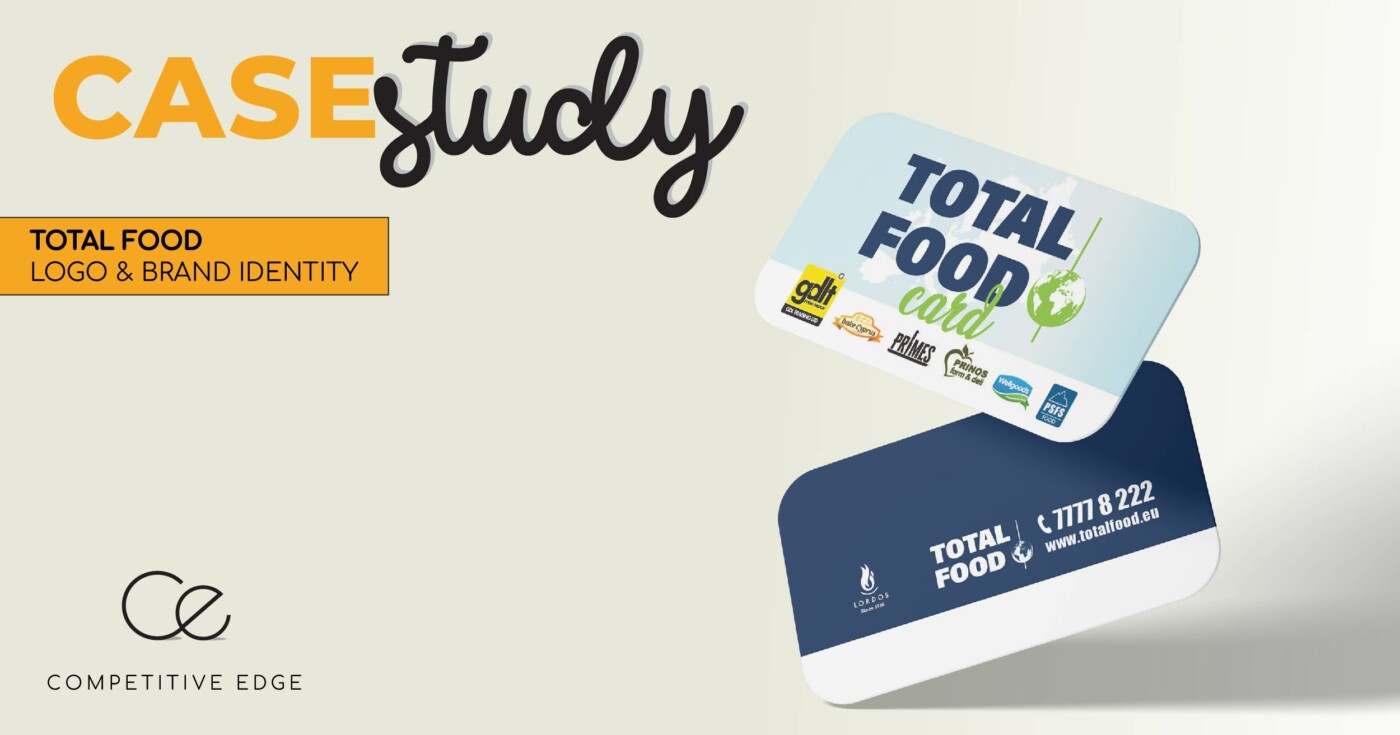 Brief
Our client, Lordos Group, approached us to create the brand identity of a new established label that will include all the food-related companies of the group under one umbrella.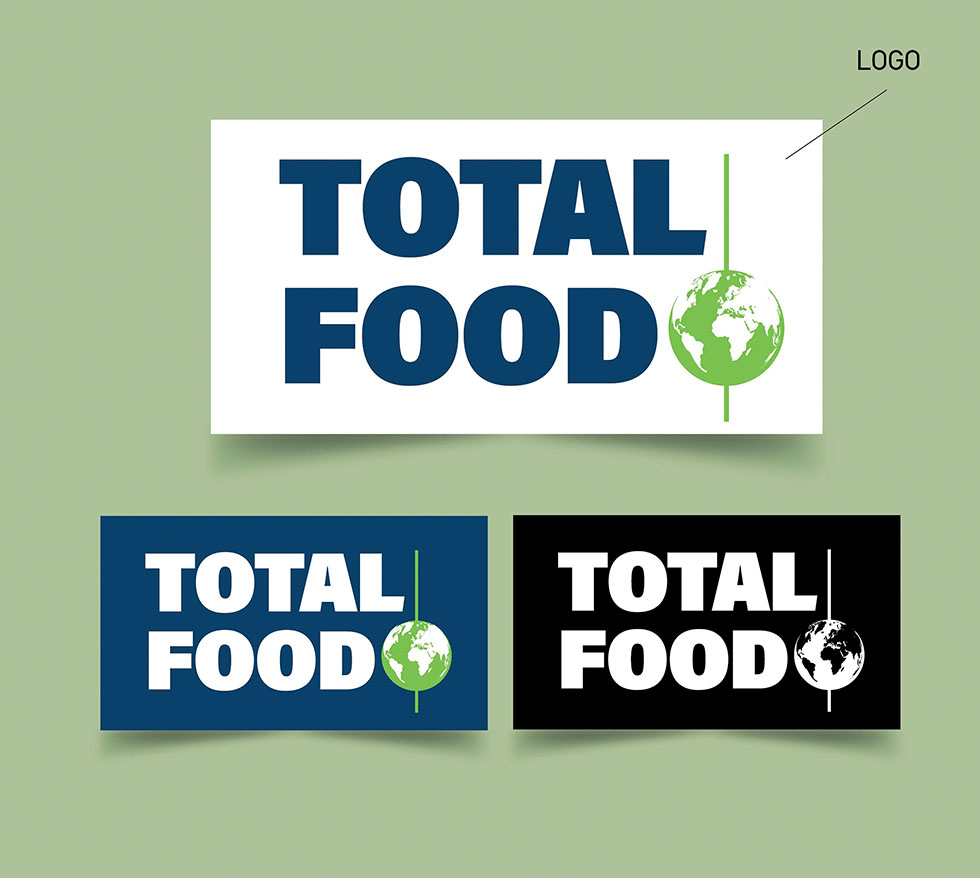 We proceeded with the appropriate research and creation of a bold, dynamic logo that would showcase at a first glance that the company is active in the food sector, both retail and wholesale, importing products from all over the world.
Execution
The company's large fleet needed to be "dressed up"!
That was the first adaptation of the brand's new logo.
Large company logo, over a watermark of the world map in ¾ of the truck's surface and underneath the logos of the food-related companies of the group.
On the doors the Lordos Group logo.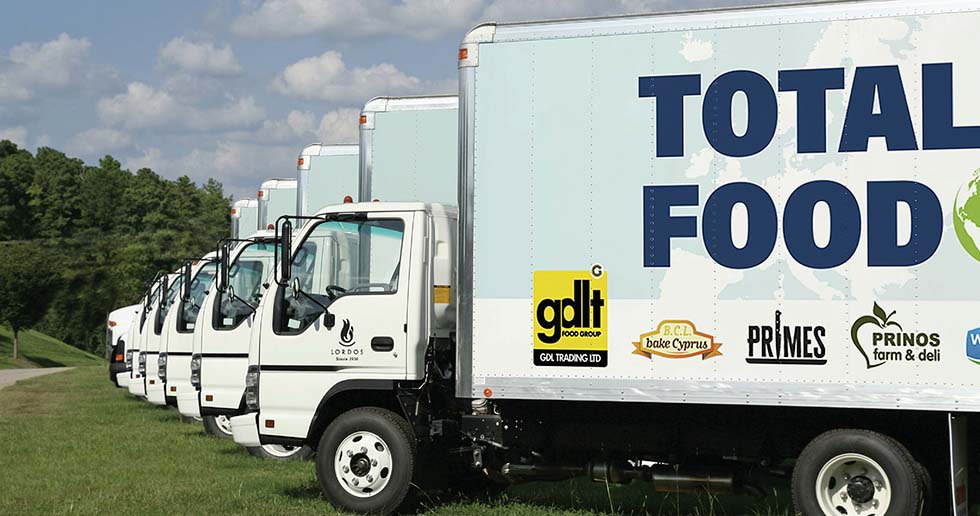 The overall creation of the new brand included the following:
Company presentation booklet that will be provided to food exhibitions in Cyprus and abroad.
Loyalty Card and a registration form for partners and customers of the organisation.
Landing page for the company's online presence.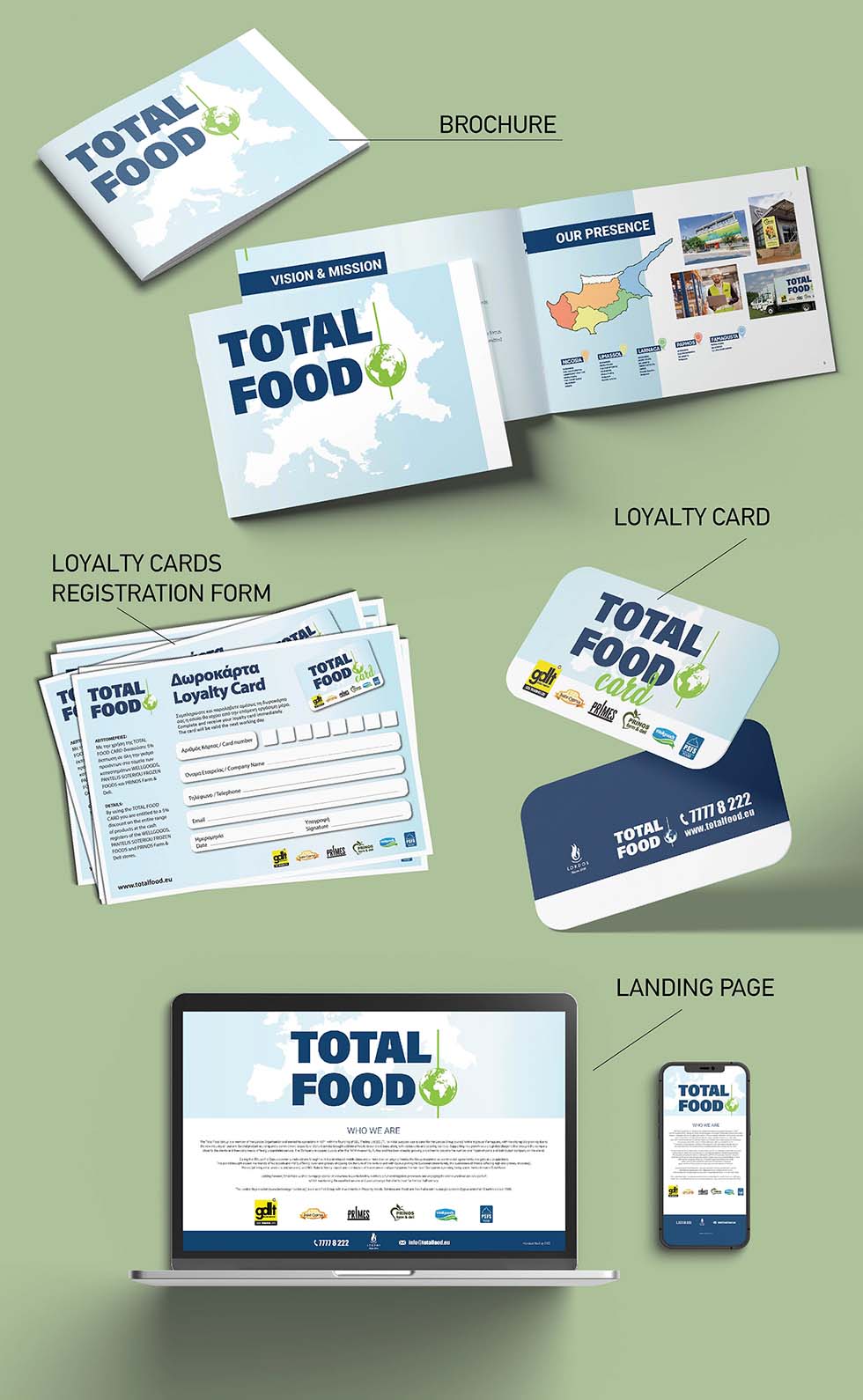 T-shirts for the employers.
Van wrapping.
Christmas cards for clients & associates.